Recommended books to understand and explore handcrafted leather
Details

Parent Category: Blog and news
Category: Recommended books
Published on Monday, 01 June 2015 09:36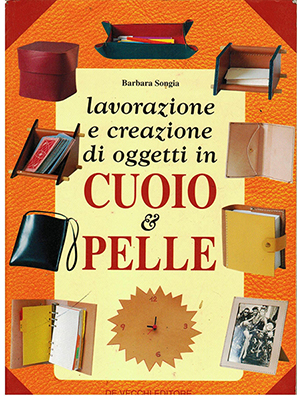 "Processing and creations of hide and leather products"  
by Barbara Songia, De Vecchi editore
A taste of the art of treating and shaping leather. Pages that tell us the evolution of the working methods, about the different and various uses of leather that has become a social perception, of the work of tanners and leather modellers. From the slave work to the formation of corporations in the Middle ages.
The author, through the book, tells us different methods on how to storage some leathers since ancient times. For example, she writes, how in Mesolitic Era leather would be filled with smoke for storage and how in Mesopotamia, sheep leather was used for wardrobes, while ox, cow and calf leather was used for leather goods.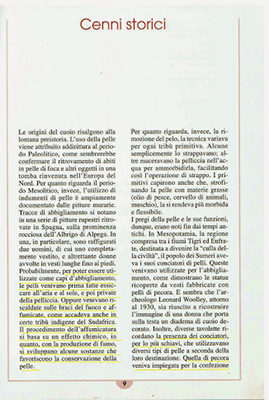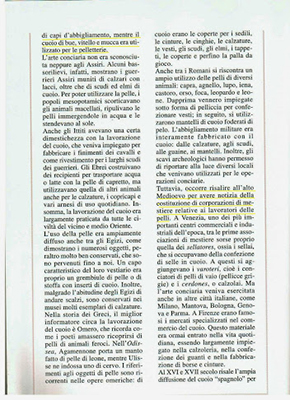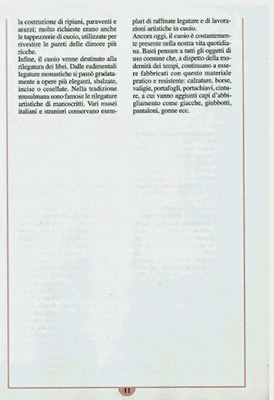 Introductive pages of the book by Sorgia

Within the volume there are many pictures to illustrate better the processing and results of handmade creations, it also contains the history of hide, the preparation of the leather and its treatment and decorative art, without leaving behind the processing techniques, the material, the tools and projects that bring to the creation of the same objects.
"The technique of the shoe"  
by Francesetti
Would you like to know all the working tools, their names and what their used for? Francesetti suggests a journey in the shoe world, where you can confirm your knowledge and to enrich them to make perfect your art. The shoe technique illustrates us with designs and careful descriptions of some essential tools.