Recommended books to understand and explore handcrafted leather
Details

Parent Category: Blog and news
Category: Recommended books
Published on Friday, 19 June 2015 10:28
We suggest another interesting publication regarding, working with hide techniques. Following, the description of some passages, for us important, which you will find in the "THE HIDE" by Maria Teresa LIadò, the Riba and Eva Pascual the Mirò, editor. THE CASTLE 2007, 160 p.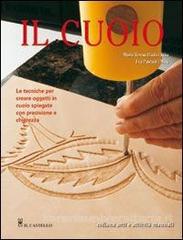 The book explains the main techniques of working with hide,
in the particular way of vegetable tannery.
This book is also suggested to people that want to learn more about this sector.
In this volume are illustrated, after a brief excursus of the story and regarding vegetable tannery techniques, of main leathers and their characteristics to recognize them,
the material and tools used and the procedures to various techniques.
The last chapter it illustrates step-by-step eight original projects and its working techniques.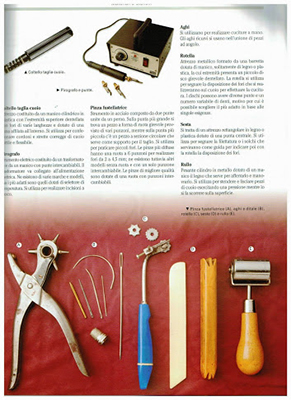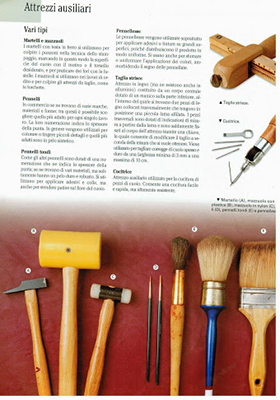 Sections dedicated to tools for working and decorating hide, hammers, brushes, needles, drilling tongs, pyrographers, scissors, awls, rasp and mould are some of the necessary tools needed to dedicate oneself to this profession. A short list and a detailed description, characterize the last two pages, the section dedicated to "AUXILIARY TOOLS".


In this section, the authors examine the distinction of the tools in three groups: from printing, creations and starting from the fabric. At each group, follows a short description of each. The tools frame the skills and artistic talent of hand craft masters and its necessary for details and impeccable creations of decorations.