Recommended books to understand and explore handcrafted leather
Details

Parent Category: Blog and news
Category: Recommended books
Published on Monday, 29 February 2016 12:47
 Following a collection of books by AL STOHLMAN, leather craft pioneer.
Coloring Leather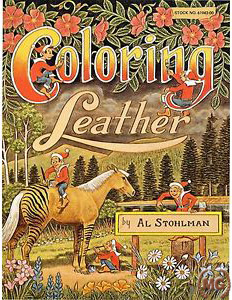 A guide regarding colouring leather and hide. In the book are described, detailed techniques to the base, various ways of colouring, the brushing technique and of shadowing. The book contains over 90 illustrations step-by-step, coloured pictures, mixing graphics for the colour wheel. A simple and complete English language guide to colour your handcrafted creations of leather or hide.


Al Stohlman's Top 20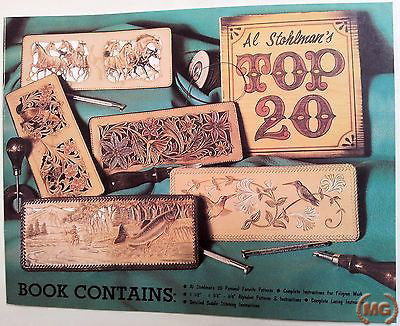 The book contains 20 different styles for wallets, and different alphabet styles to personalize your creations. Also includes complete instructions for cutting the base, filigreeing work, lacing and stitching. A guide to make objects in hide and to learn new handcrafted techniques. As in each book oh AL STOHLMAN, every explanation has a detailed and explicative picture.
Projects & Designs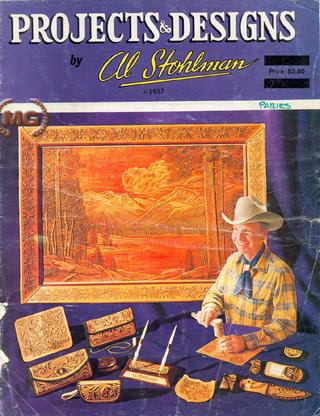 A collection of projects and designs for carving techniques. In the introduction, the author gives indications how to prepare the leather for the incision and how to transfer, through some models, the design that will be realized on just treated leather. Every project has a small description on how to create, step-by-step, the incisions on the leather. For the first time an interesting guide comes closer to the carving world.
Normal 0 14 false false false IT X-NONE X-NONE /* Style Definitions */ table.MsoNormalTable {mso-style-name:"Tabella normale"; mso-tstyle-rowband-size:0; mso-tstyle-colband-size:0; mso-style-noshow:yes; mso-style-priority:99; mso-style-parent:""; mso-padding-alt:0cm 5.4pt 0cm 5.4pt; mso-para-margin-top:0cm; mso-para-margin-right:0cm; mso-para-margin-bottom:10.0pt; mso-para-margin-left:0cm; line-height:115%; mso-pagination:widow-orphan; font-size:11.0pt; font-family:"Calibri","sans-serif"; mso-ascii-font-family:Calibri; mso-ascii-theme-font:minor-latin; mso-hansi-font-family:Calibri; mso-hansi-theme-font:minor-latin; mso-fareast-language:EN-US;}