Recommended books to understand and explore handcrafted leather
Details

Parent Category: Blog and news
Category: Recommended books
Published on Friday, 12 February 2016 10:47
"Hand made man's shoes"
by Laszlò Vass & Magda Molnàr.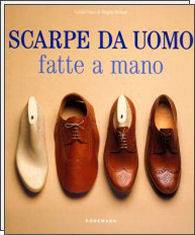 The book reveals the secrets of the trade ; from the measuring to the finishing touch, up to the final result. All this is accompanied by numerous images and photos, from interesting pages full of curiosity in which it goes from the foot anatomy, to the quality of the wood to make the forms, after passing to analysis of the shoe as of fashion object up to the detailed story of the various steps of working the leather.